Step 1

Go to Customer- Customer menu – Payments – Pay Invoice.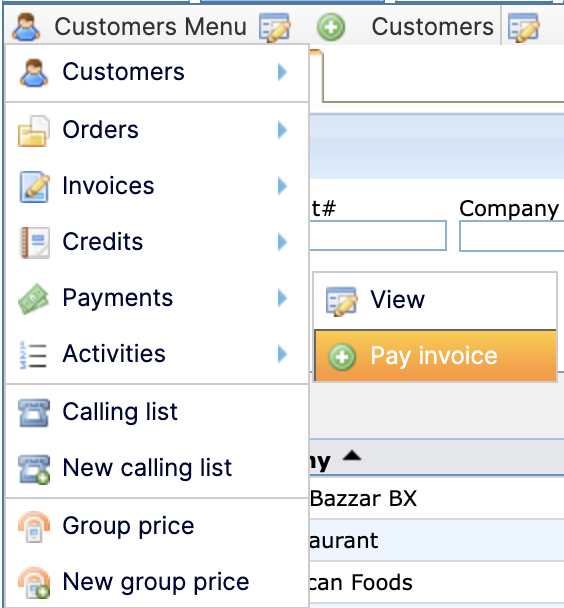 Step 2
Select the company and look for the invoices related to that company.
Step 3
Check the box for the Invoice on the select option.
Step 4
Select the amount is going to pay.
Step 5
Select the payment type.
Step 6
Save the payment.